Ultrasonic Smart Water Meter
Product Detail
Product Tags
1. Integrated mechanical design with protection class of IP68, able to work in long-term water immersion.
2. No mechanical moving parts and abrasion for long lifetime.
3. Small volume, fine stability and strong anti-interference ability.
4. Use of ultrasonic flow measurement technology, be installed in different angles without affecting measurement accuracy, low pressure loss.
5. Multiple transmission methods, optical interface, NB-IoT, LoRa and LoRaWAN.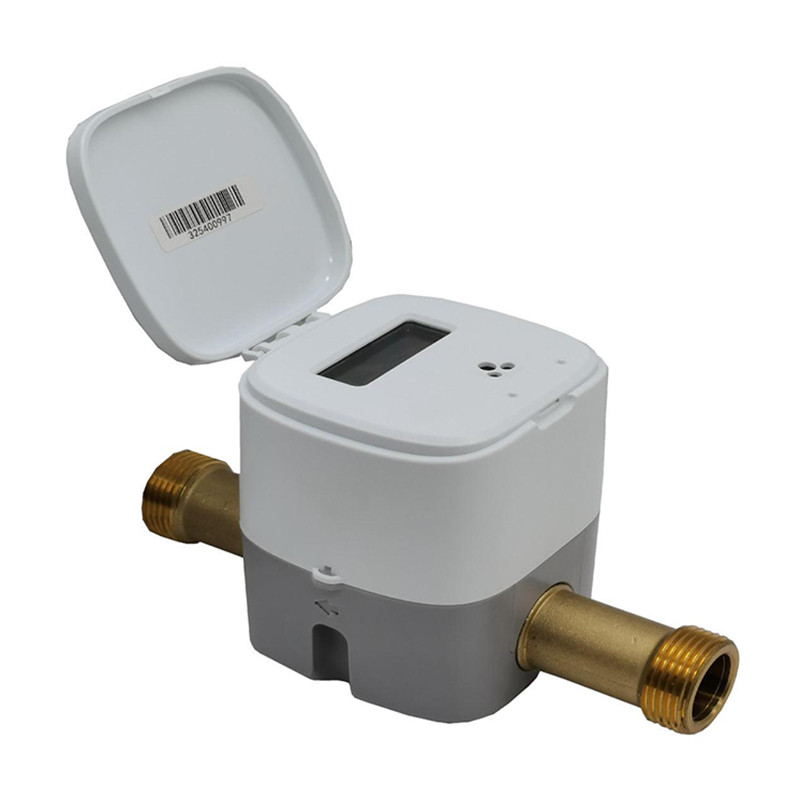 1. Low initial flowrate, up to 0.0015m³/h (DN15).
2. Large dynamic range, up to R400.
3. Rating of upstream/downstream flow field sensitivity: U0/D0.
Using low power technology, one battery can work continuously for more than 10 years
Benefits:
It is suitable for the metering of unit residential buildings, and meets the demands for accurate metering and settlement of end users and customers' demand for big data.
Item
Parameter

Accuracy Class

Class 2

Nominal Diameter

DN15~DN25

Dynamic Range

R250/R400

Maximum Working Pressure

1.6MPa

Working Environment

-25°C~+55°C, ≤100%RH

(If the range is exceeded, please specify on ordering)

Rating of Temp.

T30, T50, T70, default T30

Rating of Upstream Flow Field Sensitivity

U0

Rating of Downstream Flow Field Sensitivity

D0

Category of Climate & Mechanical Environment Conditions

Class O

Class of Electromagnetic Compatibility

E2

Data Communication

NB-IoT, LoRa and LoRaWAN

Power Supply

Battery powered, one battery can work continuously over 10 years

Protection Class

IP68
---
---
Write your message here and send it to us