R160 Wet Type Non-magnetic Coil Water Meter
Product Detail
Product Tags
The data transmission is stable, the network coverage is wide, and the signal is stable and reliable.
10L-bit measurement, high measurement accuracy.
Regular wake-up, periodic reporting, and automatically enter a low-power state after communication is completed.
Battery under voltage alarm, metering abnormal alarm, attack alarm.
The system architecture is simple, and the data is directly uploaded to the management platform.
Electromechanical separation, the meter part and the electronic part are two independent wholes, which greatly facilitates the maintenance and replacement in the later period and saves the cost of replacing the water meter when it expires.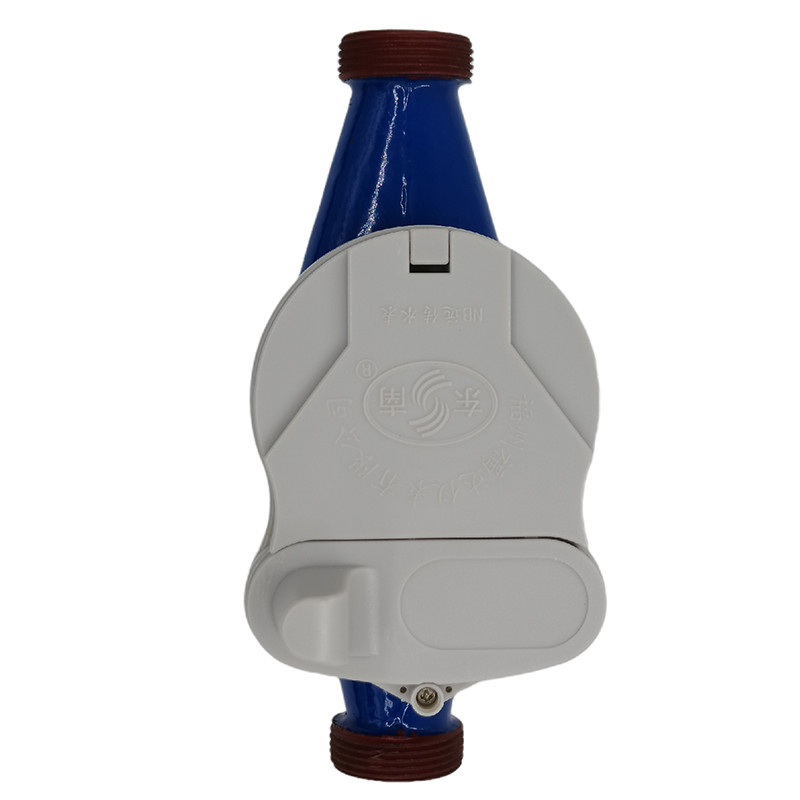 Adopt our unique electronic potting process and glue potting equipment to ensure that the waterproof level of the electronic part reaches IP68 grade, ensuring that the water meter can be used for a long time in any harsh environment.
Anti-strong magnetic interference, pulse signal is generated through the rotation of non-magnetic stainless steel sheet, and various data such as cumulative flow, instantaneous flow, and flow alarm can be reported according to the needs of different users.
1. Simple installation and easy maintenance
2. Stable and reliable sampling
3. Strong anti-interference ability
4. Long transmission distance
Support Single and Double reed switch pulse metering, Direct-reading mode can be customized. The metering mode should be set ex-factory.
Power management: check the transmitting status or valve control voltage and report
Anti-magnetic attack: when there is a magnetic attack, it will generate an alarm sign.
Power-down storage: when module powers off, it will save the data, no need to initial the metering value again.
Valve control: send command to control the valve through Concentrator or other devices.
Read frozen data: send command to read the year frozen data and month frozen data through Concentrator or other devices
Dredge valve function, it can be set by upper machine software
Wireless Parameter Setting closely/remotely
| | |
| --- | --- |
| Item | Parameter |
| Accuracy Class | Class 2 |
| Nominal Diameter | DN25 |
| Valve | No valve |
| PN Value | 10L/P |
| Metering mode | Non-magnetic coil metering |
| Dynamic Range | ≥R250 |
| Maximum Working Pressure | 1.6MPa |
| Working Environment | -25°C~+55°C |
| Rating of Temp. | T30 |
| Data Communication | NB-IoT, LoRa and LoRaWAN |
| Power Supply | Battery powered, one battery can work continuously over 10 years |
| Alarm Report | Support real-time alarm of data abnormality |
| Protection Class | IP68 |
---
Previous:
Ultrasonic Smart Water Meter
---
Write your message here and send it to us