HAC-MLW (LoRaWAN) meter reading system is based on LoraWAN technology, and is an overall solution for low-power intelligent remote meter reading applications. The system consists of a meter reading management platform, a gateway and a meter reading module. The system integrates data collection, metering, two-way communication, meter reading and valve control, which conforms to the LORAWAN1.0.2 standard protocol formulated by the LoRa Alliance. It is long transmission distance, low power consumption, small size, high security, easy deployment, convenient expansion, simple installation and maintenance.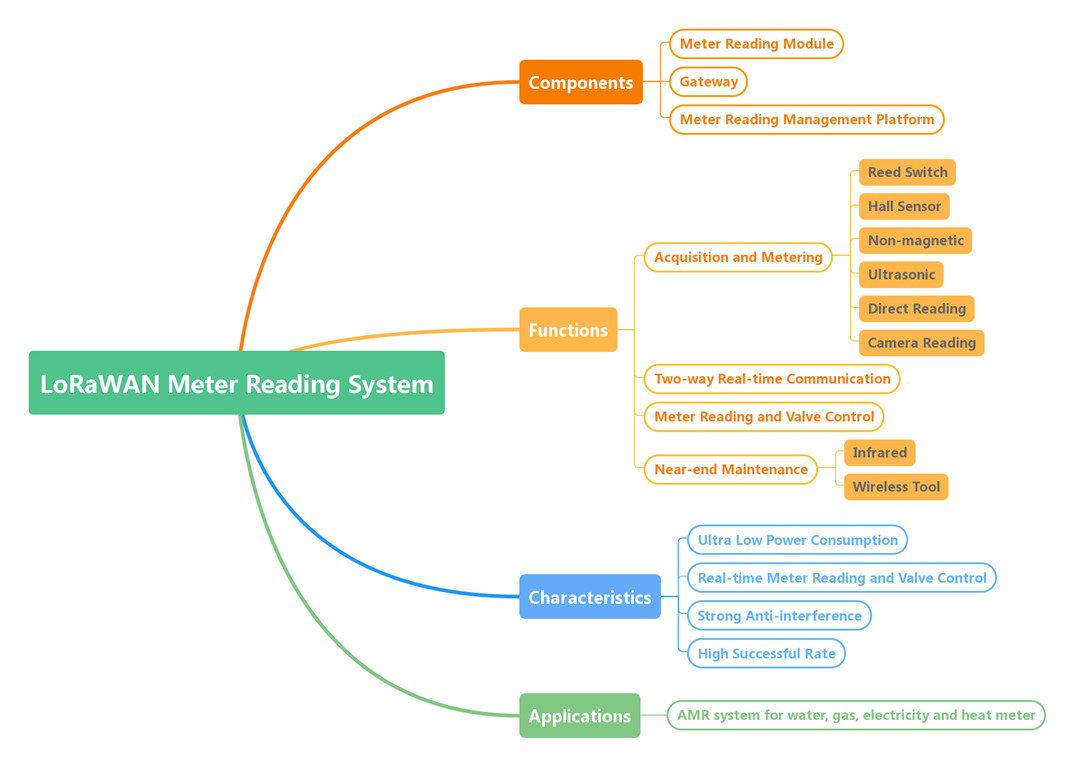 HAC-MLW (LoRaWAN) wireless remote meter reading system includes: wireless meter reading module HAC-MLW, LoRaWAN Gateway, LoRaWAN meter reading charging system (Cloud Platform).

● The HAC-MLW low-power wireless meter reading module: Sends data once a day, it integrates data acquisition, metering, valve control, wireless communication, soft clock, low power consumption, power management and magnetic attack alarm in one module.
● HAC-GWW Gateway: Supports EU868, US915, AS923, AU915Mhz, IN865MHz, CN470 and other frequency bands, supports Ethernet connection and 2G/4G connection, and a single gateway can access 5000 terminals. 
● The iHAC-MLW meter reading charging platform: Can be deployed on the cloud platform, the platform has powerful functions, and big data can be used for leakage analysis.
III. System Topology Diagram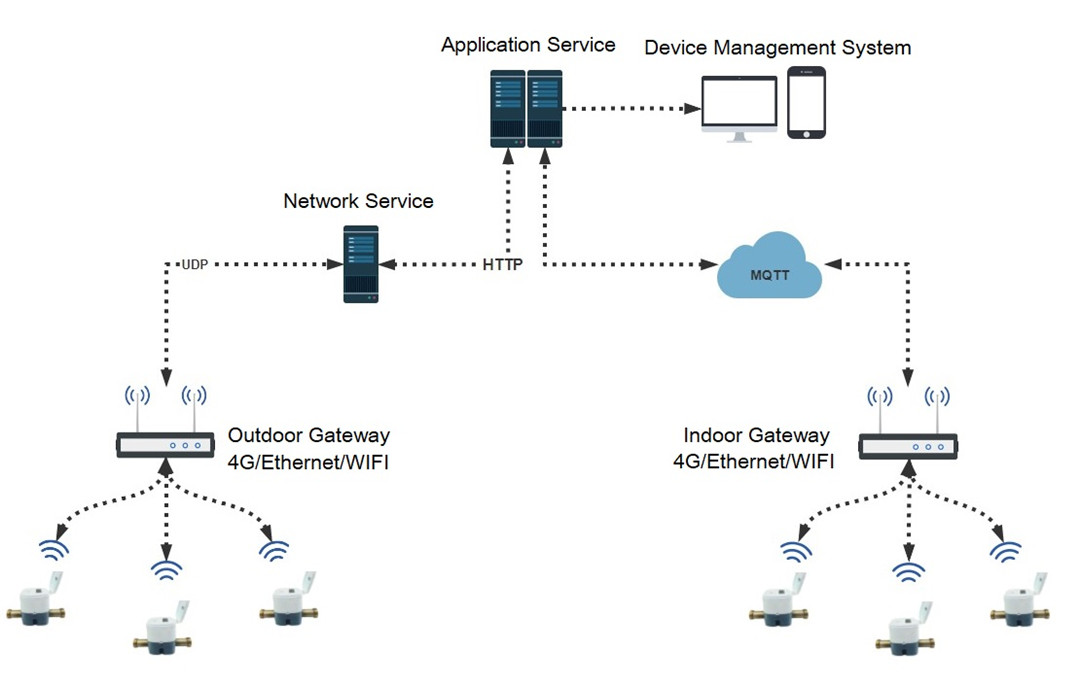 Ultra-long distance: Urban area: 3-5km, Rural area: 10-15km
Ultra-low power consumption: The meter reading module adopts an ER18505 battery, and it can reach 10 years.
Strong anti-interference ability: Stable network performance, wide coverage, spread spectrum technology, strong anti-interference.
Large capacity: Large-scale networking, a single gateway can carry 5,000 meters.
High success rate of meter reading: Star network, convenient for networking and easy for maintenance.
Wireless meter reading of water meters, electricity meters, gas meters, and heat meters.
Low on-site construction volume, low cost and low overall implementation cost.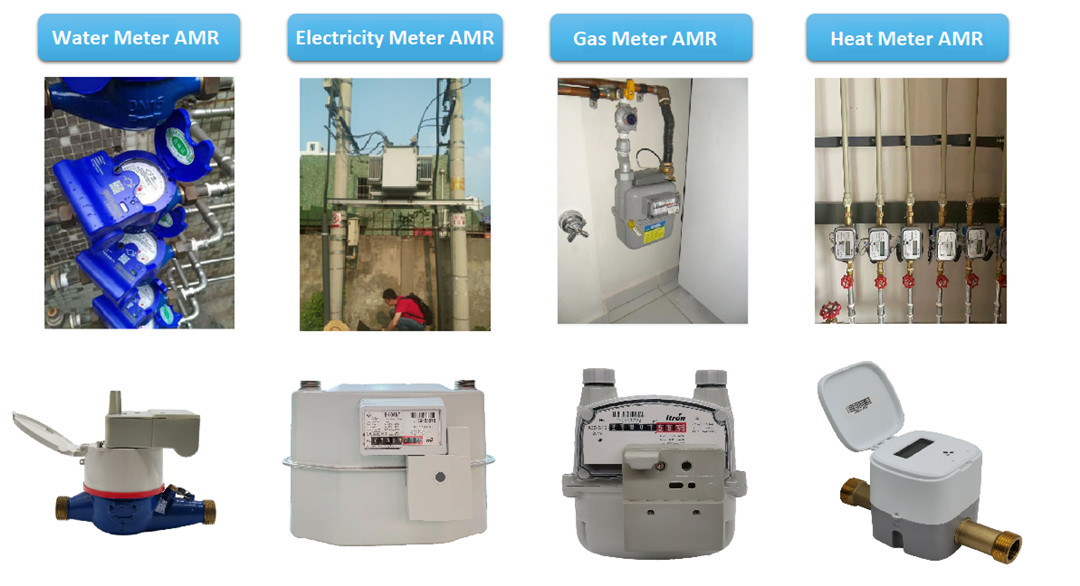 ---
Post time: Jul-27-2022