The HAC-ML (LoRa) meter reading system is an overall solution based on the LoRa technology for low-power smart remote meter reading applications. The solution consists of a meter reading management platform, a concentrator, a near-end maintenance handheld RHU and a meter reading module.
The system functions cover acquisition and measurement, two-way communication, meter reading control valve and near-end maintenance etc to meet the needs of remote meter reading applications.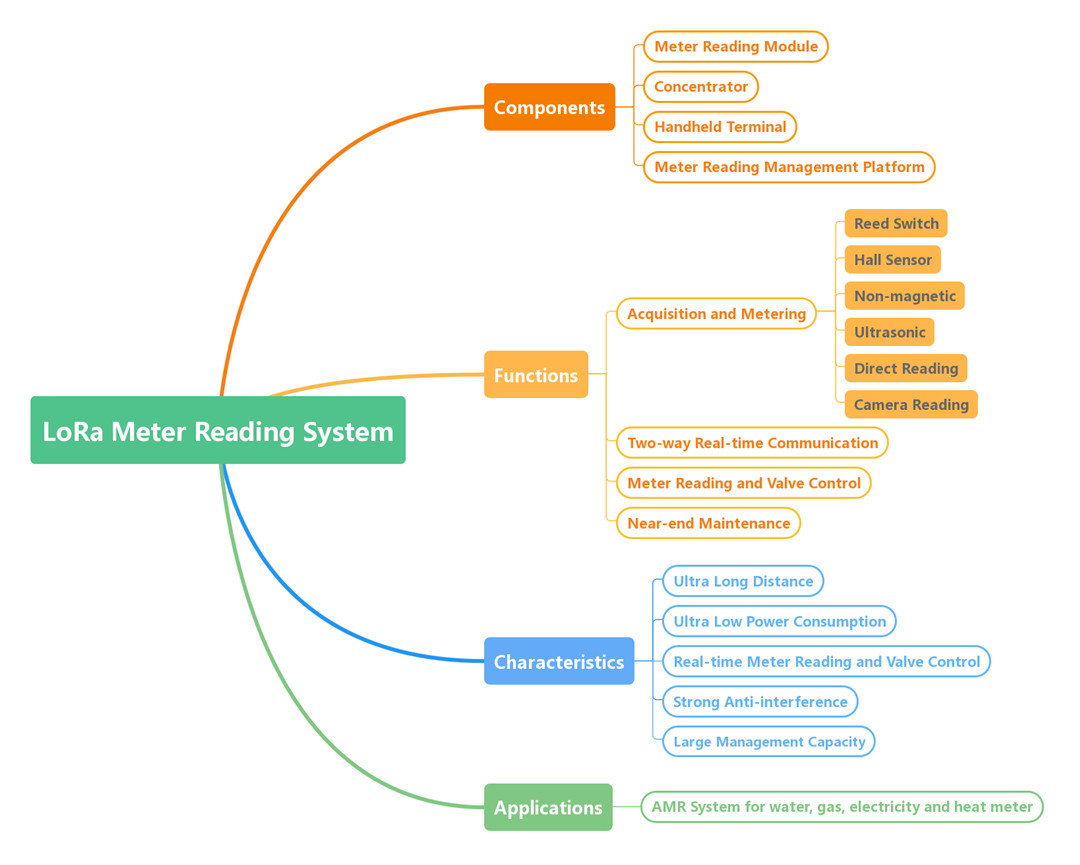 HAC-ML (LoRa) wireless remote meter reading system includes: wireless meter reading module HAC-ML, Concentrator HAC-GW-L, handheld terminal HAC-RHU-L, iHAC-ML meter reading charging system (WEB server).

● The HAC-ML low-power wireless meter reading module: Sends data once a day, it integrates acquisition, metering and valve control in one module.
● HAC-GW-L Concentrator: Supports up to 5000pcs meters, store 5000 uplink data and query the saved data through the Server.
● HAC-RHU-L handheld terminal: Set parameters such as meter ID and initial reading etc, set the transmit power of the HAC-GW-L concentrator wirelessly, used for mobile handheld meter reading.
● The iHAC-ML meter reading charging platform: Can be deployed on the cloud platform, the platform has powerful functions, and big data can be used for leakage analysis.
III. System Topology Diagram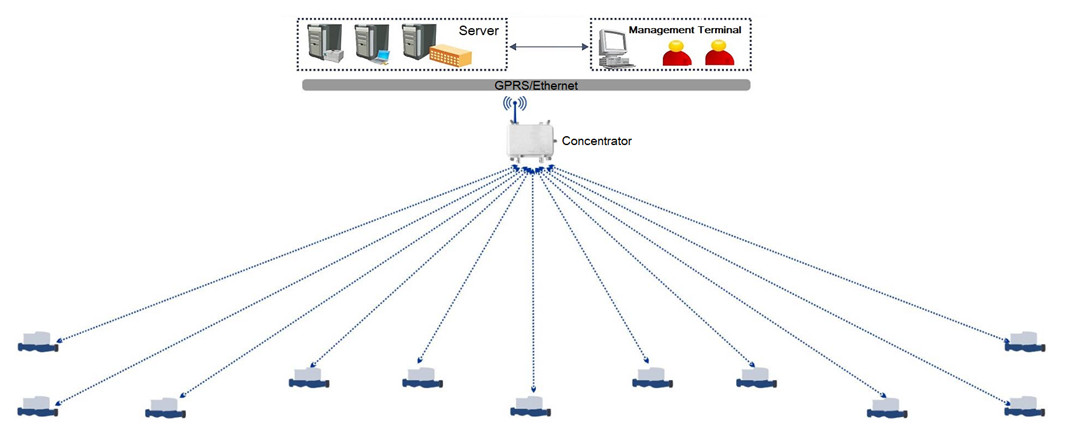 Ultra-long distance: Urban area: 3-5km, Rural area: 10-15km
Ultra-low power consumption: The meter reading module adopts an ER18505 battery, and it can reach 10 years.
Strong anti-interference ability: Adopts TDMA technology, automatically synchronize the communication time unit to avoid data collision.
Large capacity: A Concetrator can manage up to 5,000 meters and save 5000 running data.
High success rate of meter reading: The multi-core RF design of Concentrator can simultaneously receive data at multiple frequencies and multiple rates.
Wireless meter reading of water meters, electricity meters, gas meters, and heat meters.
Low on-site construction volume, low cost and low overall implementation cost.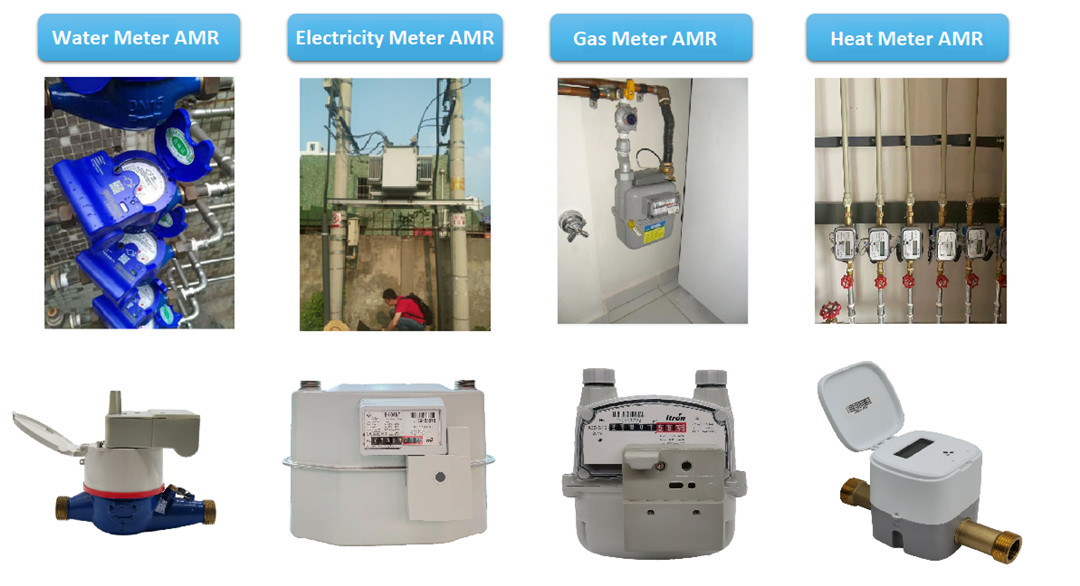 ---
Post time: Jul-27-2022