LoRaWAN Non-magnetic Coil Metering Module
Product Detail
Product Tags
● New non-magnetic metering technology, it is not limited by traditional non-magnetic coil scheme patents.
● Accurate measurement
● High reliability
● It can be separated for mechanical and electronic parts, and is suitable for the water meters, gas meters or heat meters with partially metallized disc pointer.
● It is widely used in smart water and gas meters and the intelligent transformation of traditional mechanical meters.
● Support forward and reverse measurement
● Sampling frequency adaptive
● Metering pulse output
● Strong anti-interference, not disturbed by the static magnetic field generated by strong magnets
● The production and assembly are convenient, and the production process is relatively simple
● The sensing distance is longer, up to 11mm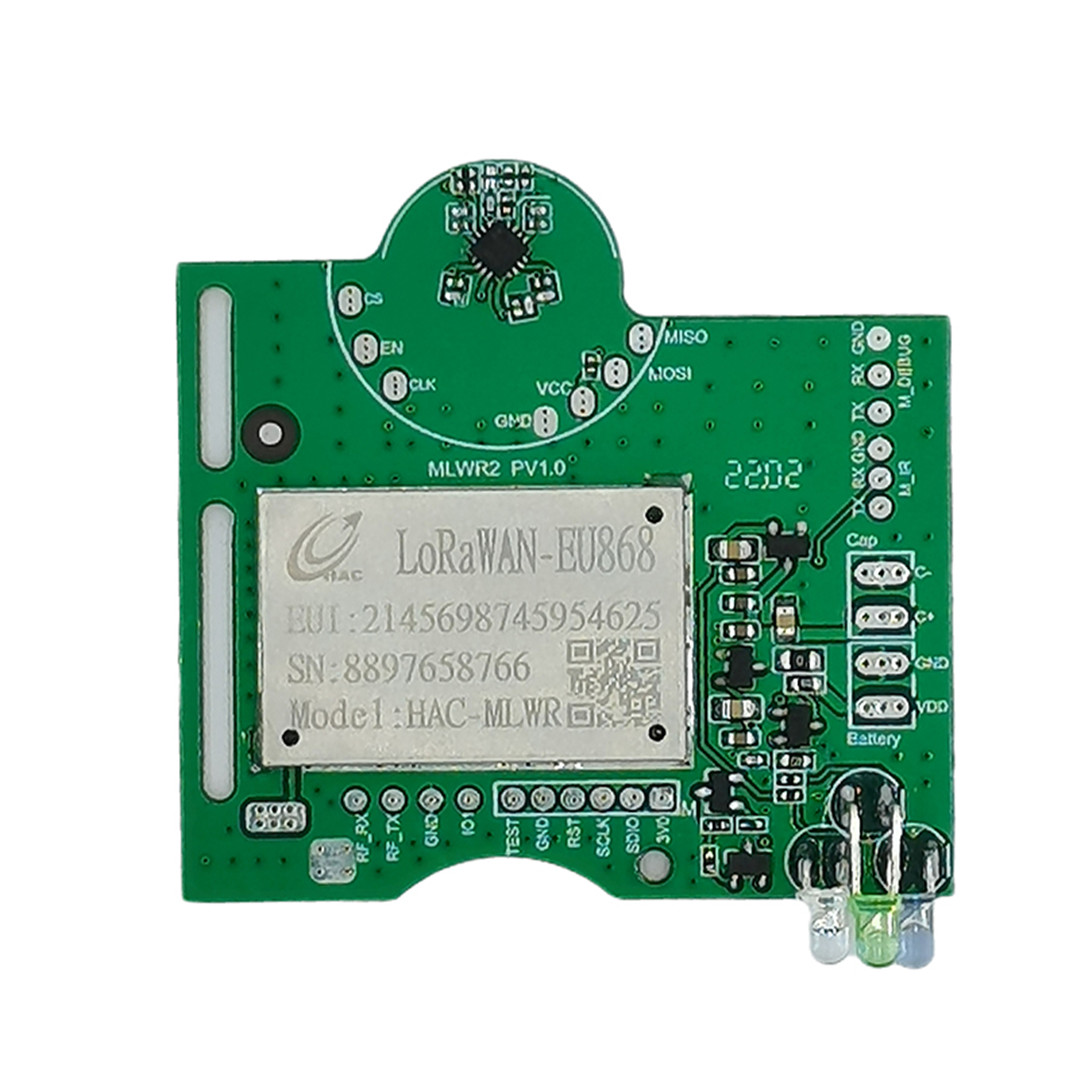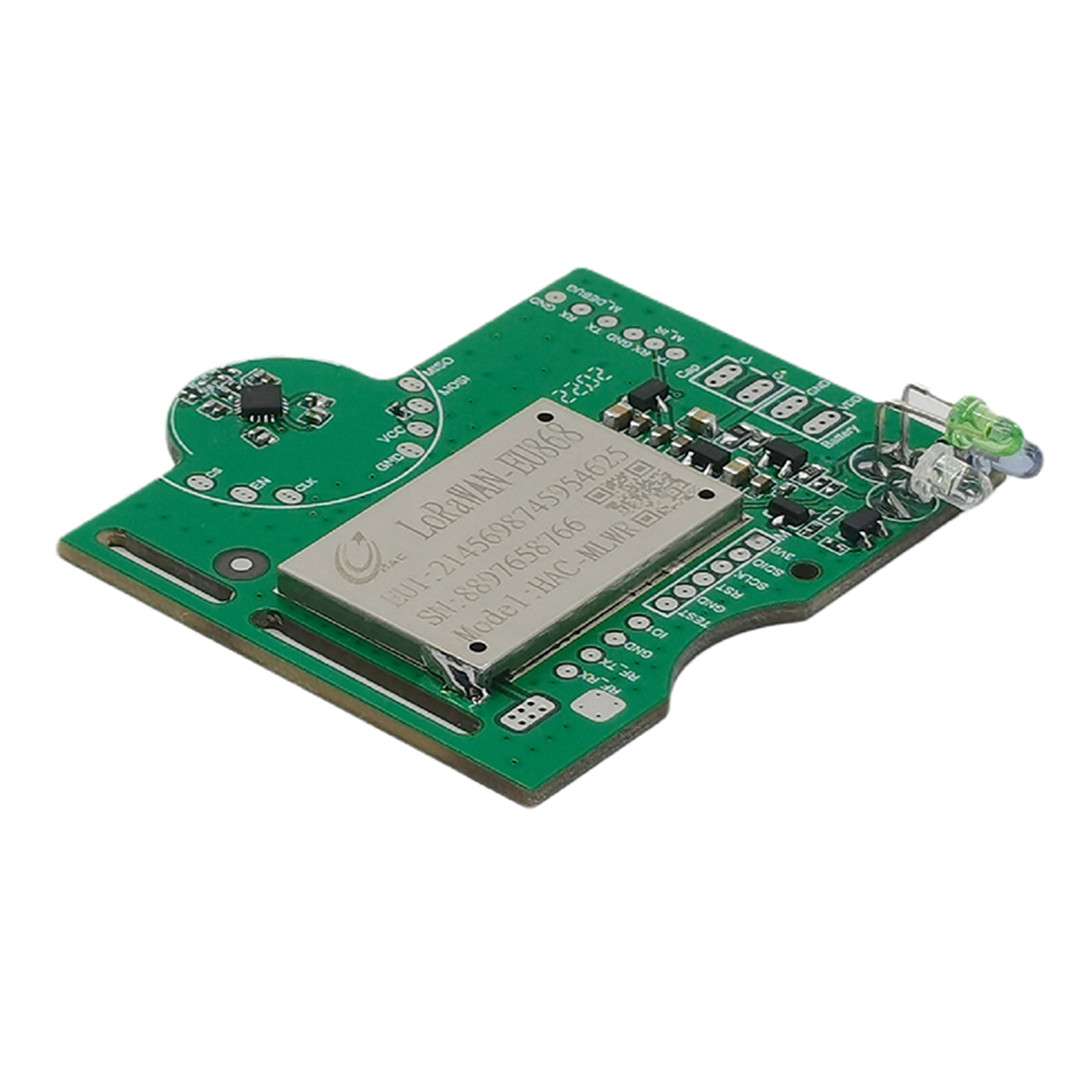 | | | | | |
| --- | --- | --- | --- | --- |
| Parameter | Min | Typ | Max | Unit |
| Working Voltage | 2.5 | 3.0 | 3.7 | V |
| Sleep Current | 3 | 4 | 5 | µA |
| Sensing Distance | - | - | 10 | mm |
| Metal Sheet Angle | - | 180 | - | ° |
| Metal Sheet Diameter | 12 | 17 | - | mm |
| Working Temperature Range | -20 | 25 | 75 | ℃ |
| Working Humidity Range | 10 | - | 90 | %rh |
| | | | | |
| --- | --- | --- | --- | --- |
| Parameter | Min | Typ | Max | Unit |
| Power Supply Voltage | -0.5 | - | 4.1 | V |
| I/O Level | -0.3 | - | VDD+0.3 | V |
| Storage Temperature | -40 | - | 85 | ℃ |
---
---
Write your message here and send it to us